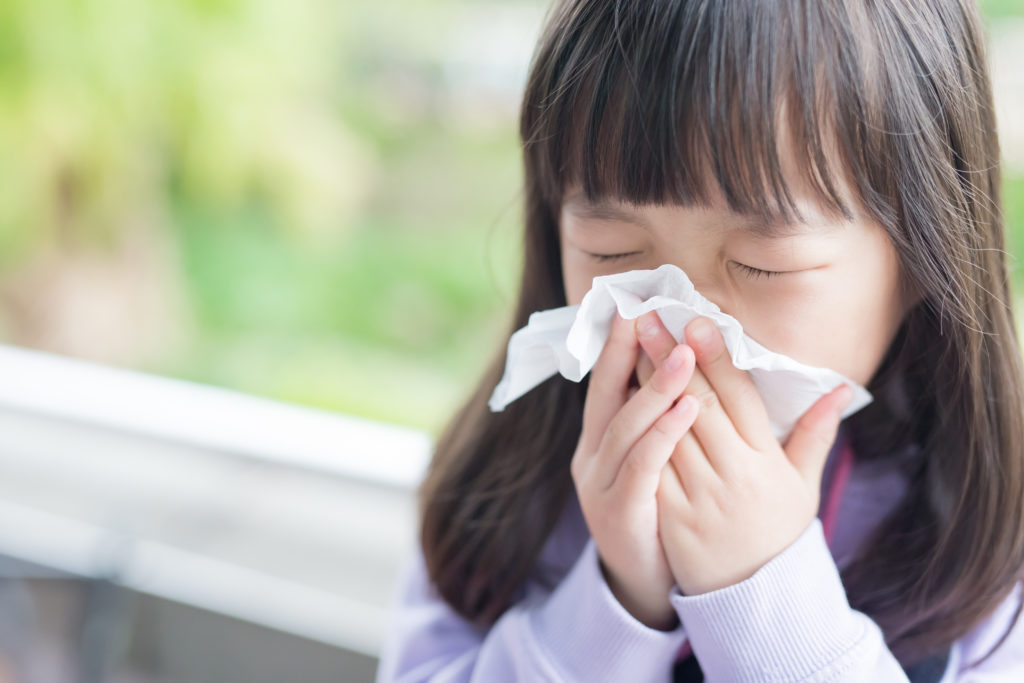 Breathe easier with these tips and tricks for navigating some of the most common respiratory conditions.
Did you know that Greater Houston ranks 50th on the Asthma and Allergy Foundation of America's list of the 100 most challenging cities to live with allergies? This Asthma and Allergy Awareness Month makes for an opportune time to learn more about the two conditions, as well as their overlap in allergic asthma. Baytown residents deserve to breathe safely and know how to recognize and address these common respiratory diseases.
How do I know if I have asthma?
According to the AAFA, over 25 million Americans live with asthma, a chronic condition involving lung inflammation that leads to difficulty breathing or even the complete shutdown of the respiratory system. Asthma attacks are caused by triggers, which vary from patient to patient, but may include one or more of the following:
Smoke, particularly from tobacco
Air pollution
Dust
Pests (dust mites and mice are the most common)
Pet dander
Mold
Pollen
Strong odors
Overexertion during physical activity
How do I know if I'm having an asthma attack?
As with asthma triggers, the symptoms of an asthma attack are not universal, though they all result in blocked airways as the lungs swell up. In some patients, mucus may also enter the airways and cause further obstruction. The following symptoms indicate that you or someone else might be experiencing an asthma attack:
Severe shortness of breath
Chest tightness
Chest pains
Coughing, especially if it can't stop
Wheezing
Low peak expiratory flow (if you use a PEF meter)
Rapid breathing
Anxiety or panic
Sweating
Blueness in the face and lips
Asthma attacks range in severity from a brief flare up to a life-threatening emergency, but always require addressing, especially if symptoms begin worsening over time.
What to do if you're having an asthma attack
Most people with asthma require prescription inhalers to reopen their airways in the event of an attack that won't clear up on its own. However, if your inhaler is not present or your asthma attack is unresponsive to the initial treatment, the following strategies may work instead:
Get out of the vicinity of triggers as soon as possible
Sit upright to open your airways
Stay calm, to prevent anxiety and panic from causing further breathing issues
Attempt breathing exercises (your doctor can recommend the best for your body type)
If all these tricks fail, call 911 or go to the emergency room immediately. Asthma attacks can be deadly, or cause serious damage due to a lack of oxygen. Every second of your response is critical.
How do I know if I have allergies?
The CDC reports that 19.2 million American adults suffer from seasonal allergies, also known as hay fever. Seasonal allergies are specifically tied to an immune system overreaction in response to outdoor triggers like pollen and mold spores, and patients may experience the worst symptoms during specific months out of the year. Signs of seasonal allergies include the following:
Itchy, watery eyes
Clogged sinuses
Postnasal drip
Runny or stuffy nose
Sneezing
Headache
Itching in the ears, nose, or throat
Coughing or wheezing
Shortness of breath
Allergies can sometimes be confused with a cold since they share overlapping symptoms. The biggest difference between the two is that allergies follow a specific pattern depending on the seasons and a patient's triggers, whereas a cold occurs after exposure to another person carrying the virus.
What to do if you think you have allergies
If you experience any of the symptoms related to allergies, you may want to consider consulting with an allergy specialist. These professionals will be able to confirm whether or not you have allergies or a condition with similar symptoms, and even conduct skin tests to find out exactly what triggers your allergies.
Depending on your unique medical needs, you may require over-the-counter or prescription medication to help you stay healthy during allergy season.
What is an allergic asthma attack?
Allergic asthma is asthma with allergies as the specific trigger. It can occur in people who may not experience seasonal allergies, but may be allergic to something else such as pet dander or a certain food. The AAFA states that about 60% of people with asthma are also susceptible to allergic asthma.
Name aside, allergic asthma attacks have the same symptoms of an asthma attack, but they're triggered specifically by allergens. If you suspect that yourself or a member of your family suffers from allergic asthma, we recommend consulting with an allergist or respiratory specialist.
What to do if you're having an allergic asthma attack
Because allergic asthma attacks are the same as asthma attacks triggered by other circumstances, the methods of calming them are identical to those mentioned previously. We would like to reiterate that you must call 911 or take the patient to an ER immediately should none of the usual strategies reopen their airways.
Your Baytown Family Health Emergency Room
Respiratory issues like asthma and allergies may be common, but that doesn't mean they shouldn't be handled with the utmost seriousness. If you or someone you love suffers from asthma and allergies, please keep our address handy in the event emergency intervention is required. We are located at 10133 Interstate 10 East, Baytown, TX 77521. For non-emergencies, we may be reached by phone at (281) 576-0555, or online.